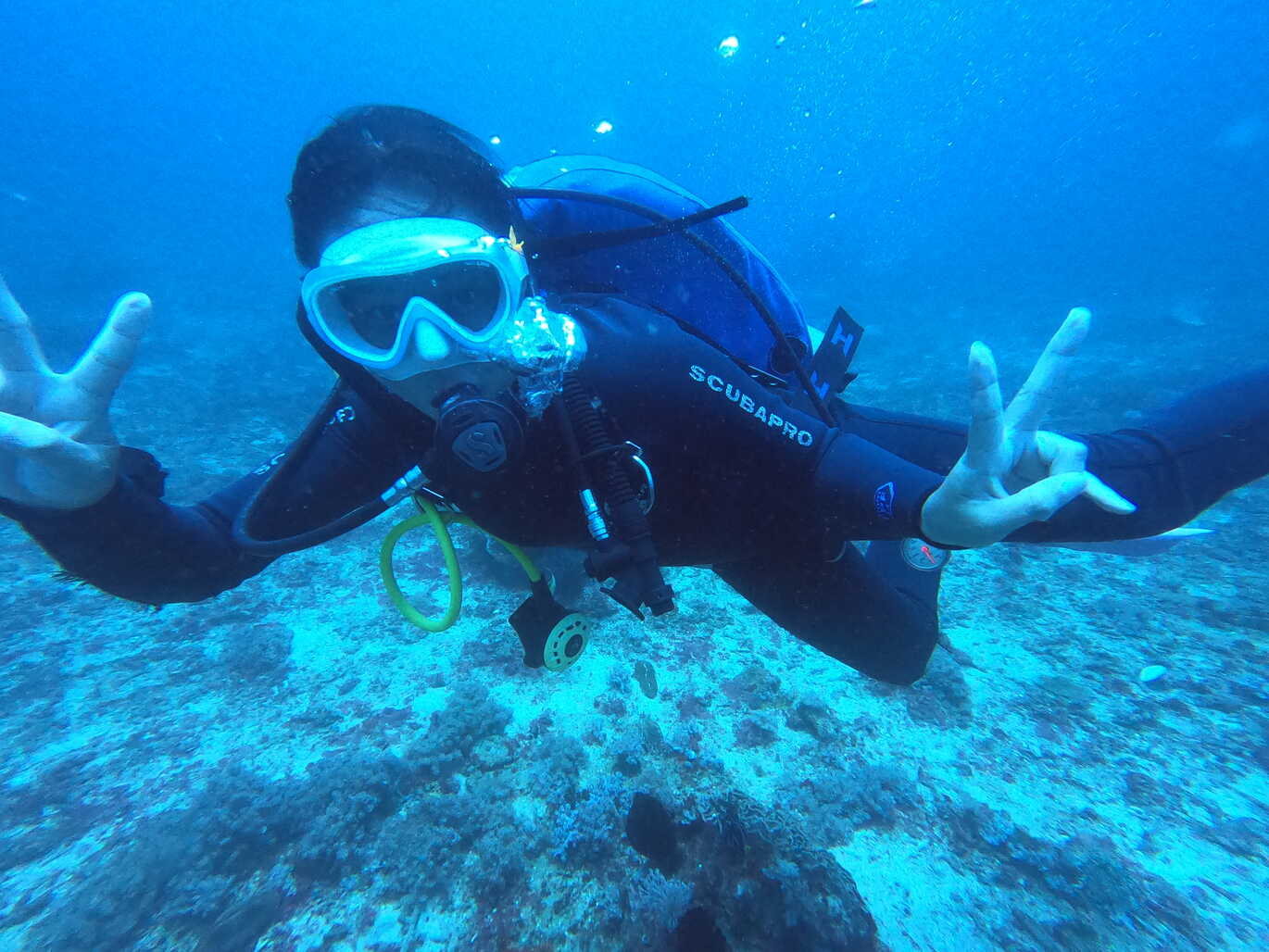 After two quiet years, tourism is returning to Bali's east coast town of Padangbai. It's beautiful coral reef is a mesmerising underwater world which attracts divers and snorkellers from far and wide. Like all reefs, it's one of the most biodiverse and productive ecosystems on the planet.
However, as water temperatures increase due to climate change, the reef in Padangbai faces challenges. The algae which live in the coral, giving it its incredible colour and providing it with food, are masters at storing environmentally unfriendly carbon dioxide. But changing sea conditions means they're abandoning their home - and if they don't return quickly, the coral is left without its main food source. This results in coral bleaching – where it loses its colour and dies. Like coral, seagrass is also integral part of the marine ecosystem, serving as a food source and habitat for marine life. It also takes in carbon dioxide and can store up to 35 times more than tropical rainforests. So protecting coral and seagrass is vital to help tackle climate change and maintain marine biodiversity.
This is where the TUI Care Foundation's new Sea the Change Programme comes in. It's projects focus on ocean, coastal and marine ecosystems and on creating and expanding marine protected areas.
In partnership with Livingseas Asia, a scuba diving company with a mission to build coral reef habitats for marine life, the TUI Care Foundation is working to restore coral and seagrass in the local environment. Tiny coral fragments are attached to steel framed 'reef stars' which allow new coral to grow and restore the reef. This helps to increase carbon dioxide intake and mitigate the effects of climate change by absorbing carbon at a rate of 1kg per 1kg of coral grown. 
Members of the local community are trained in scuba diving and conservation to help with the restoring and conserving the coral reef and seagrass in the bay. As sustainability champions, they'll also share what they have learnt within hotels and across the community, putting eco-tourism firmly on the agenda in Padangbai.
Livingseas is aiming to deploy 7000 reef stars over the next two years. And with a focus on female empowerment, they've already dive-trained six local women to help.
What a great example of how a drop in the ocean can have a massive ripple effect!