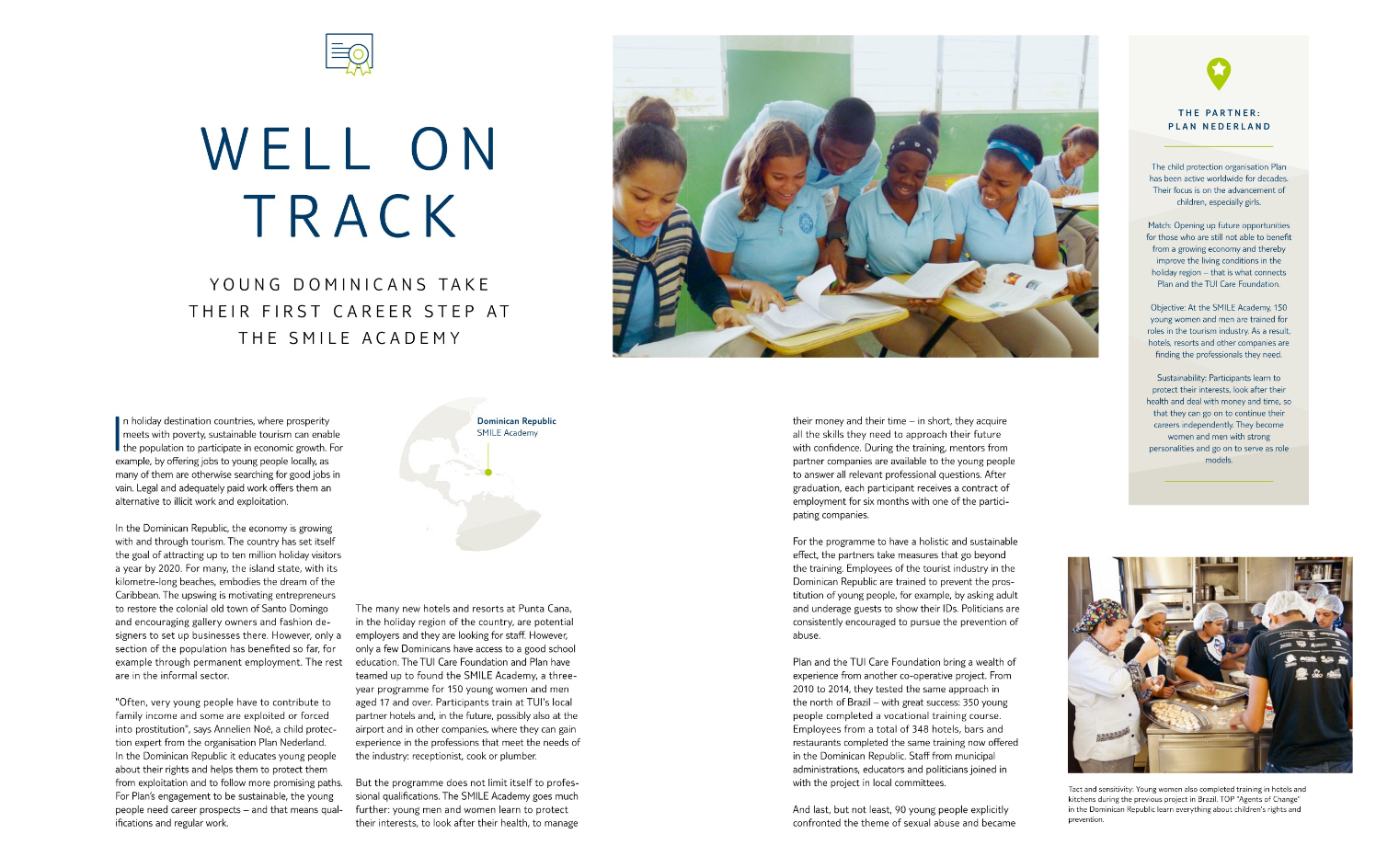 The first issue of the WE CARE magazine takes a look back at the highlights of its work in previous years and provides insights into the new set-up of the TUI Care Foundation. With interviews, reports and background information, the magazine looks at successful projects in Europe, Africa and South America and introduces the people behind the projects.

The TUI Care Foundation pursues a clear strategy: everyone should be able to benefit from tourism - visitors as well as the local people. That is why the Foundation offers new perspectives for young people, is committed to the protection of the environment and nature and promotes the sustainable development of destinations all over the world.

The WE CARE magazine will take you to Lanzarote, where the TUI Care Foundation is working together with farmers and people with disabilities to keep traditional wine-growing alive. In Tanzania, farmers are being helped to keep the elephants of the Tarangire National Park from their fields without the use of force. On the Caribbean island of Curacao children are learning how to become ambassadors for a clean environment. And in Zanzibar, the Foundation is financing the training of young tour guides, so that they will subsequently have employment and an income.
WE CARE would like to provide information, but also to awaken the desire for encounters with local people and increase awareness of considerate travel. You can read the magazine here.