How does the programme benefit the participants?

Which industry sectors are represented?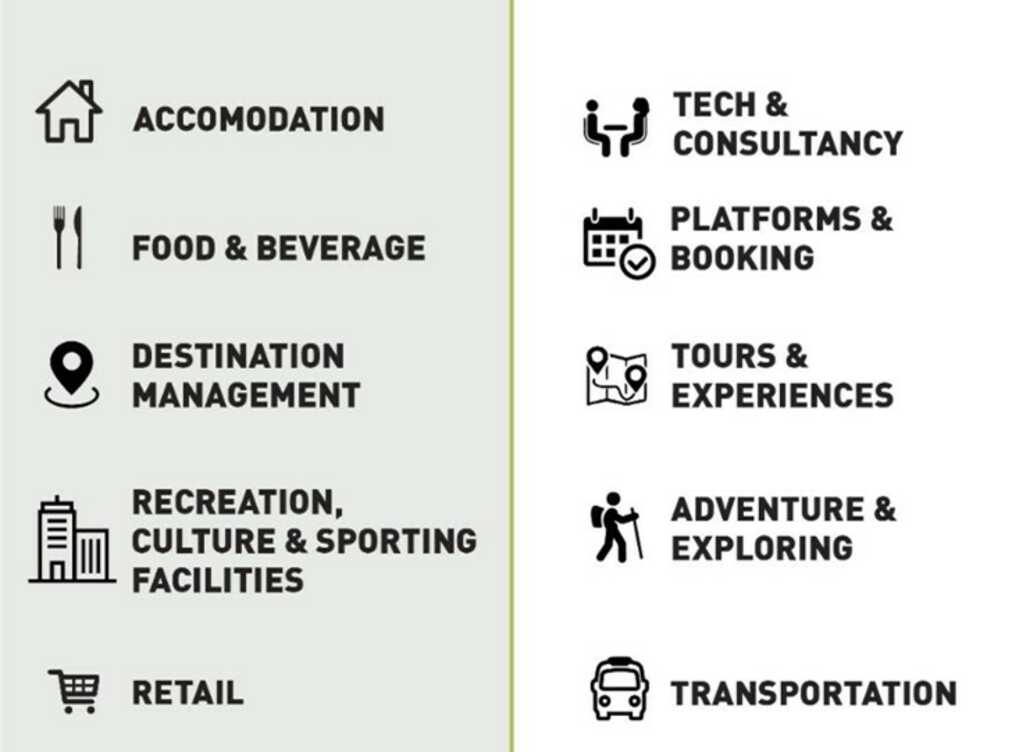 How were businesses selected?
The programme received over 2000 applications in total. All applicants underwent a rigorous, three-step selection process, which included:
An automatic filter which screened all applicants against the fundamental eligibility criteria of the programme
An evaluation process whereby two experts from enpact and the TUI Care Foundation graded each application according to the selection criteria
An online, 30 minute interview with a programme manager from enpact and a tourism expert from the TUI Group
Criteria for businesses to be accepted into the programme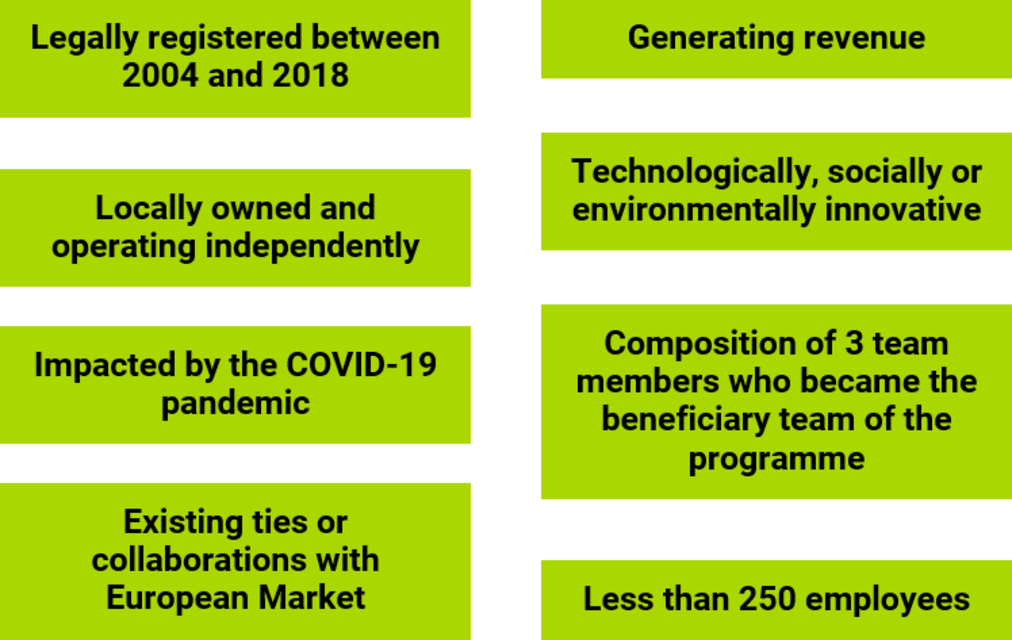 Programme Timeline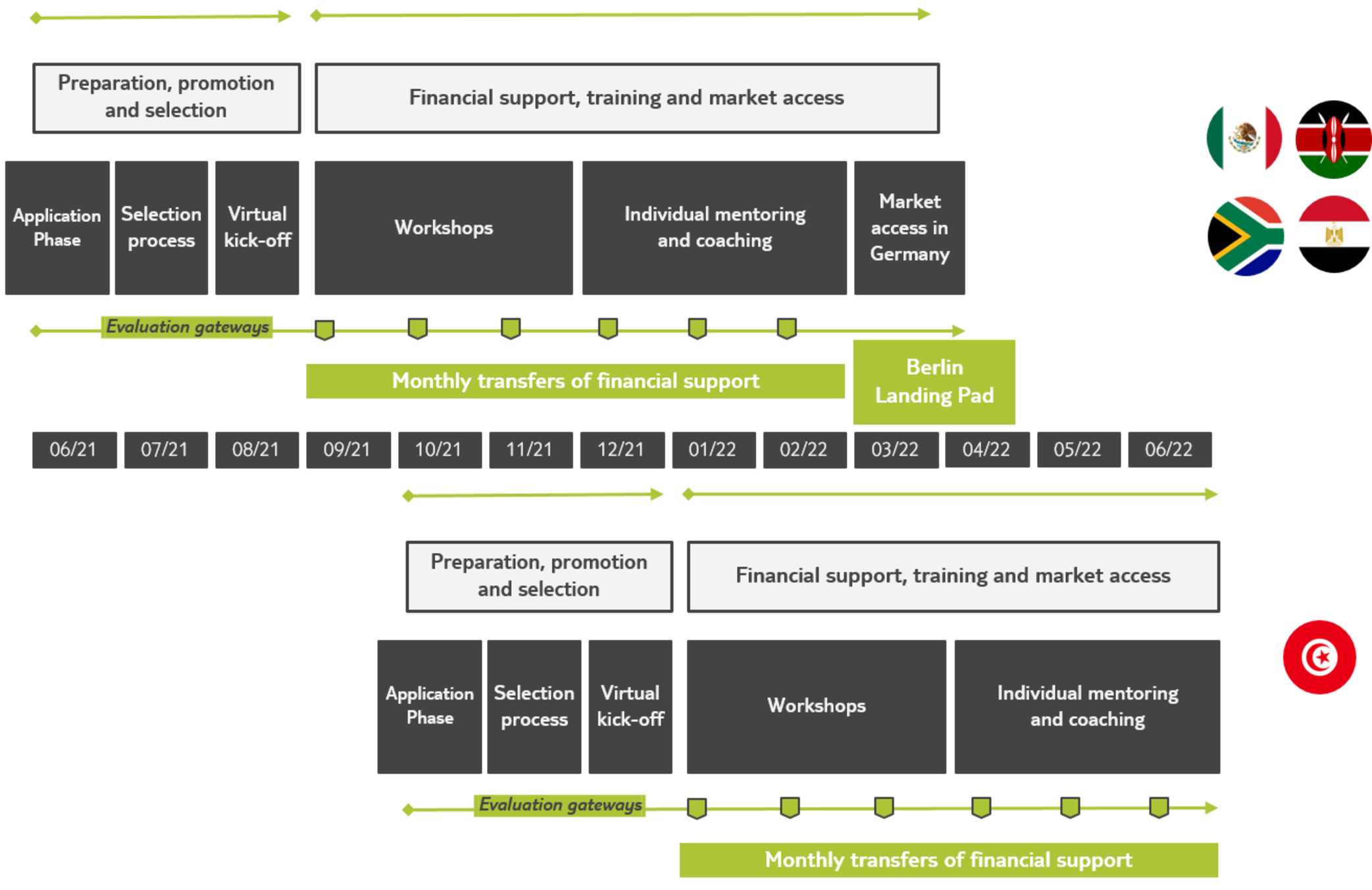 Support from TUI Group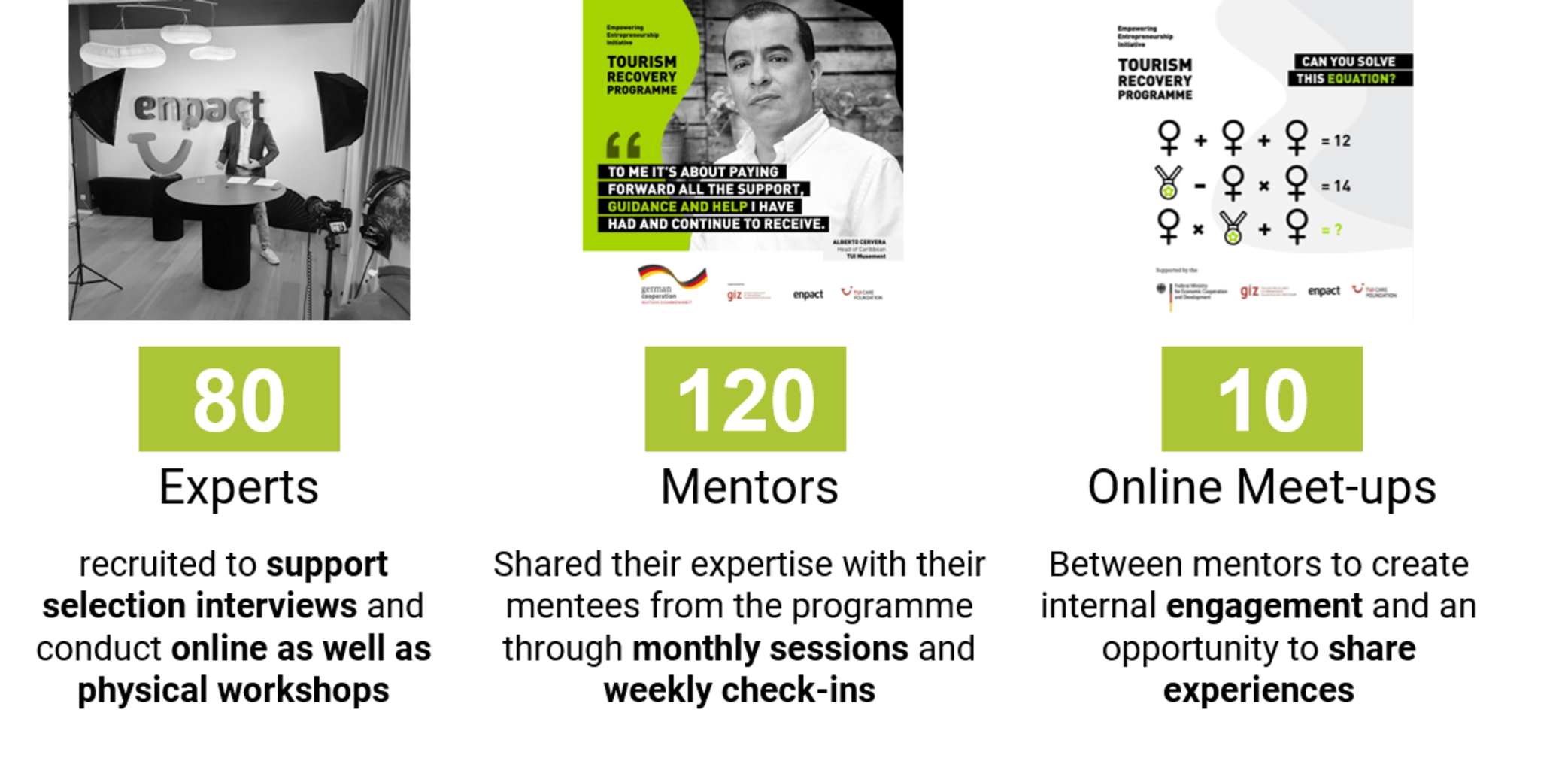 The TUI Group provided an invaluable contribution to the training and mentoring components of the programme through their tourism expertise. All participation from TUI employees was offered on a voluntary basis.
The Berlin Landing Pad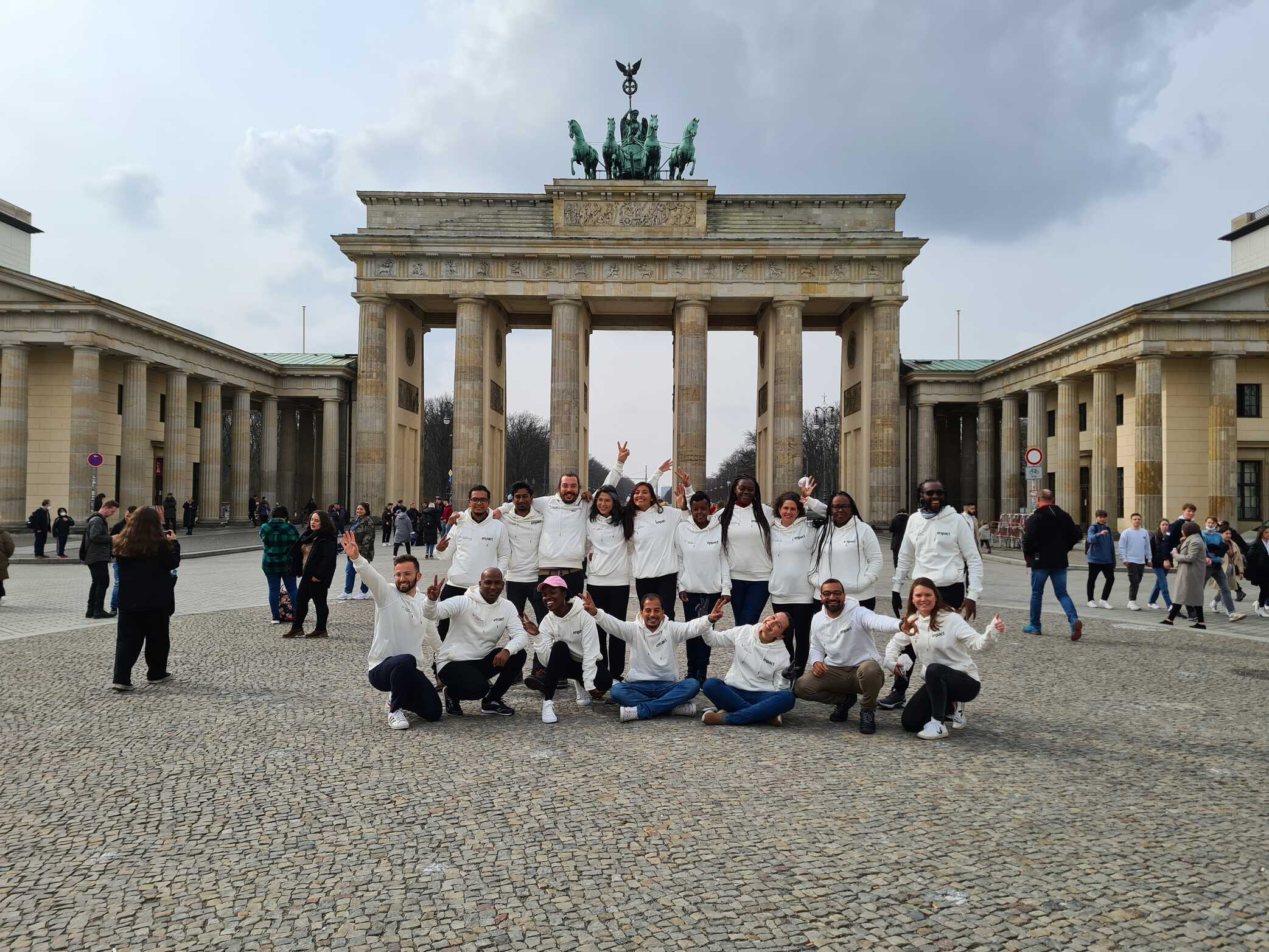 The  'Berlin Landing Pad' was an additional component for 15 of the travel and tourism businesses which excelled during the programme.
It included 26 workshops, networking events and pitch sessions to help them increase their knowledge about market access and internationalisation and develop links with the German and wider European market.
About our Partner Organisation
Enpact
The non-profit organisation enpact supports entrepreneurs and their ecosystems in the context of economic cooperation and development. Founded in 2013, enpact's goal is to strengthen entrepreneurship in emerging economies.
They work with entrepreneurs and support organisations across all stages of their journey to develop ecosystems in Africa, Asia, Eastern Europe, Middle East and Latin America. Their approach is based on entrepreneurial thinking, which combines capacity building, financial support, mentoring and network development.
Through entrepreneurial support, enpact facilitates sustainable growth of entrepreneurs and their teams.
Through organisational support, enpact fosters the development organisations and individuals that promote entrepreneurship and economic growth.
Since enpact was founded in 2013, the organisation has grown to over 50 employees at locations in nine countries.