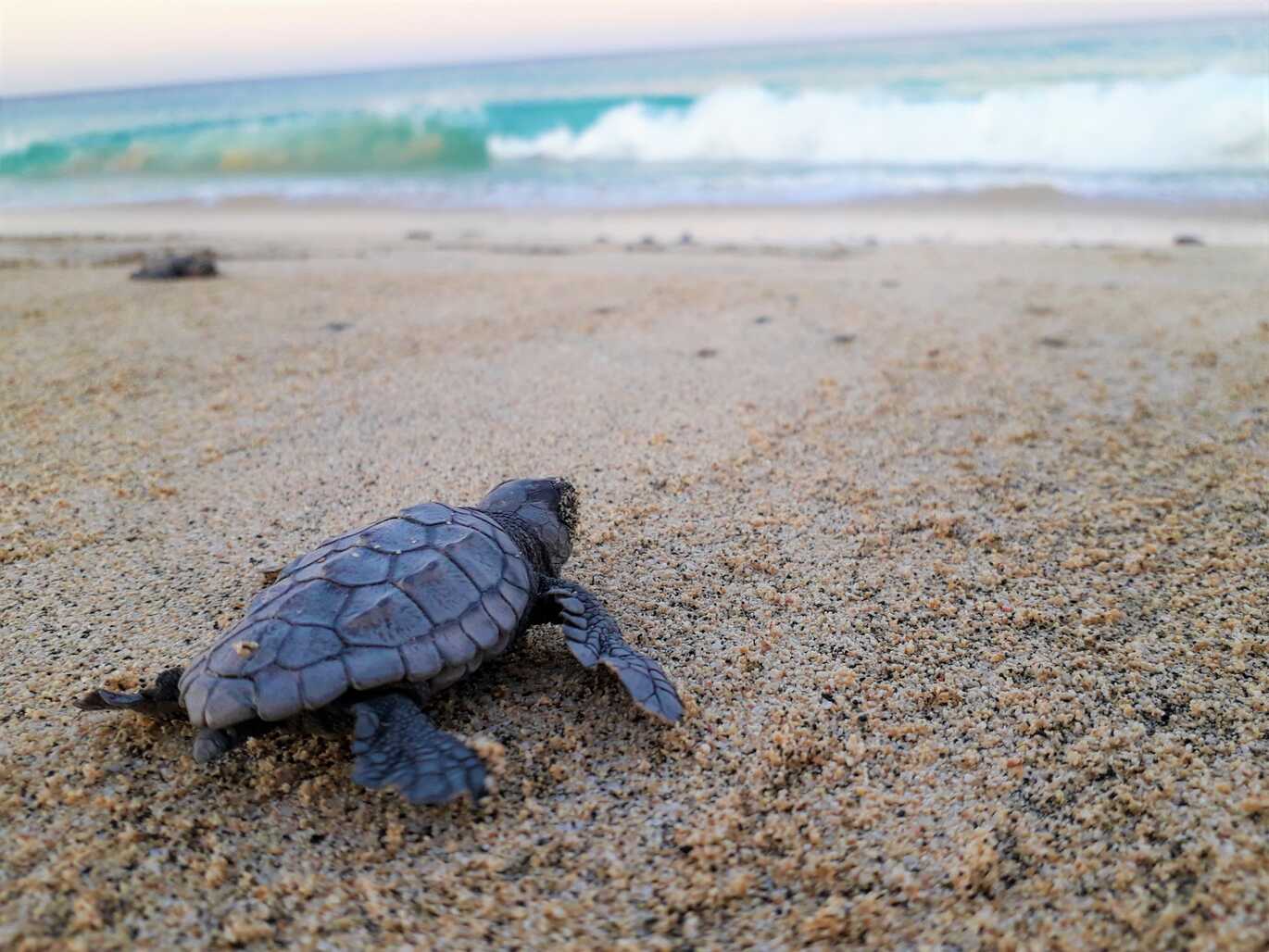 It's World Sea Turtle Day on 16th June and we're shellebrating these amazing treasures of our ocean. It's also exactly one year since our green sea turtle, Talay, was released back into the Mediterranean Sea. And if that's not enough, we've got some special news about another turtle who's very close to our hearts - Tuba!
Sea turtles have played a vital role in maintaining the health of the world's oceans for over 100 million years - from maintaining productive coral reef ecosystems to transporting essential nutrients from the oceans to beaches and coastal dunes. But changes in our oceans due to global warming and pollution mean that the turtle population is declining, so we need to do as much as we can to look after this precious species.
Tracking sea turtles and their routes is key to protecting other habitats that they use. Which is why the information relayed from Talay's transmitter is so important. We're delighted to say that Talay has now travelled over 400km and spent a lot of time happily swimming in the sea off Marmaris, before heading off in the direction of the Dodecanese islands. Talay has stayed predominately in the coastal neritic zone, which is the top layer of the sea, closest to the coastline and above the continental shelf, to prey and feed on the sea grasses which are most abundant in this area. You can see the latest update on Talay's travels here.
There's also some exciting news about Tuba, our other favourite sea turtle. Incredibly, her satellite is still transmitting after almost three years, which makes her a record breaker in Turkey! Even more incredible is that she has travelled an astonishing 15, 733 km so far. What fantastic news to know that Tuba is doing so well and continuing to transmit her vital information to our project partner DEKAMER. You can see Tuba's turtley amazing journey here.
Let's all try to do our bit to protect sea turtles – whether it's helping to mitigate climate change, saying no to single use plastics or using an environmentally sun-screen, it all makes a difference.
Thank you for all your support for World Sea Turtle Day and for the TUI Turtle Aid programme and we look forward to updating you again soon!