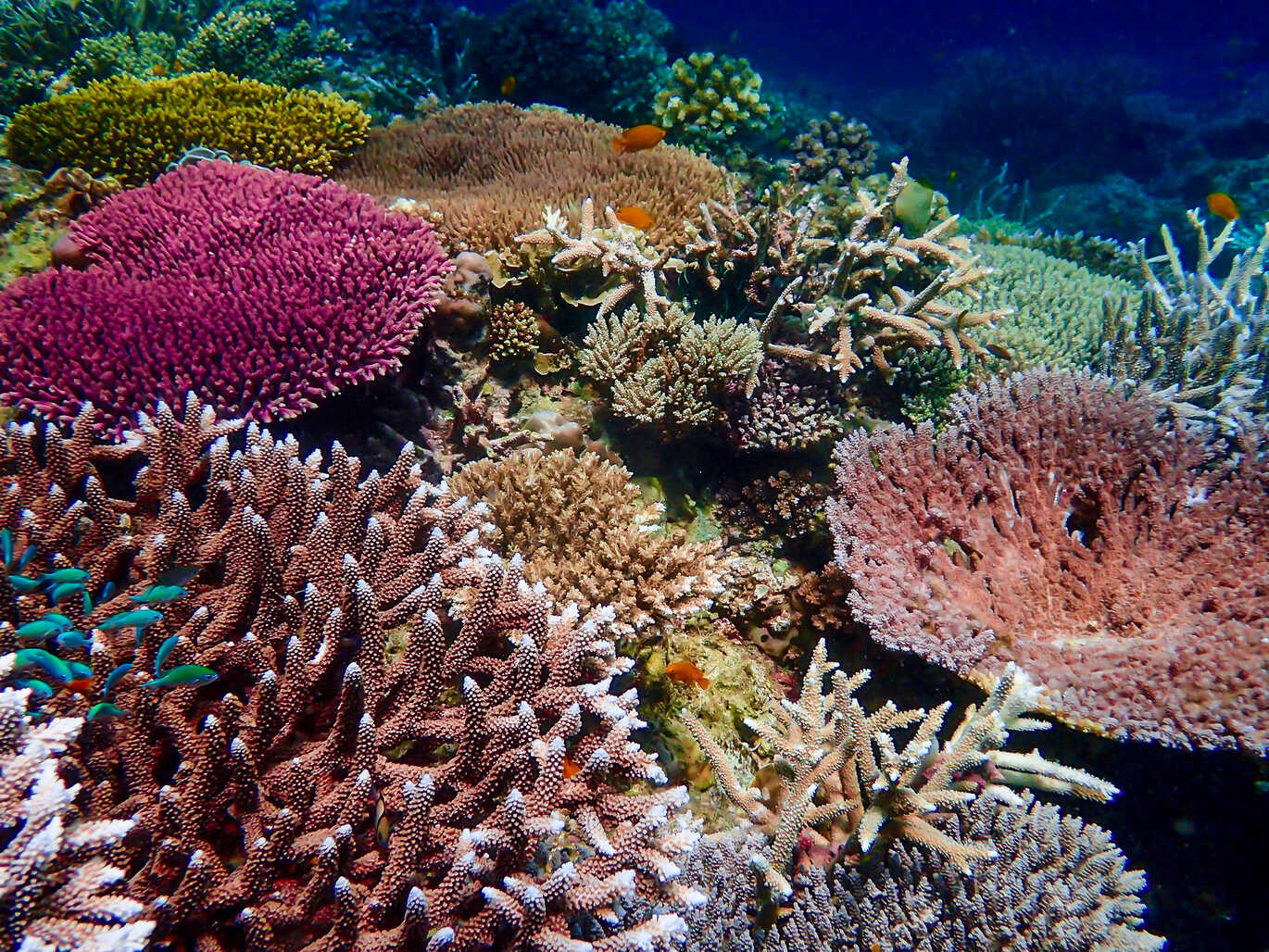 For World Oceans Day we're putting the spotlight on the importance of protecting coral reefs and showcasing our Youth Ambassador Coral Reef Conservation Programme in the Dominican Republic. Even the challenges of a global pandemic can't halt its progress!
We're working with The Reef-World and Reef Check Dominican Republic to bring together education leaders and students, marine resource managers and representatives from the reef-based tourism industry to deliver tailored marine education programmes to local Youth Ambassadors in the Dominican Republic. By improving their awareness of environmental issues, the programme is designed to inspire the younger generation to champion coral reef conservation activities within their own communities.
The project's implementing partner, Reef Check DR, has been pressing ahead with online classes and the first outdoor activity from a jointly designed curriculum. With schools across the country still closed, there have been challenges along the way, but Reef Check DR have still managed to bring four new private schools on board: CEMEP School, American School of Santo Domingo, New Horizons Bilingual School, and CONEXUS School.
Jorge Diaz from Reef Check DR said: "Although we would prefer to be in the classroom and interacting with the students in person, it's still great to be reaching out to them online with lectures and resources on this important issue."
The game-based learning platform Kahoot! proved to be great way of engaging students in the 7th-11th grades, who covered topics on: Meet the Sea, Explore Coral Reefs, Fantastic Fish Discover Mangroves, Submerge into Seagrass and Trouble Beneath the Waves. Jorge also shared a video on how mangroves can diminish the impact of waves on the shoreline which the students loved!
As well as online classes, Reef Check DR organised COVID-19 safe field trips in Boca Chica with the assistance of Fundación Verde Profundo. These gave the students a much-needed change of learning environment and the opportunity to take part in ocean based conservation activities, such as coral planting and dome cleaning.
The next phase of the project includes training the trainers, with Reef Check DR training 10 teachers to deliver the Youth Ambassador Programme curriculum. This will ensure that future generations in the Dominican Republic will have access to the knowledge and motivation needed to protect their reefs.
Pandemic or not – we're as determined as ever to work with the next generation to protect the planet's ocean and its coral reefs.