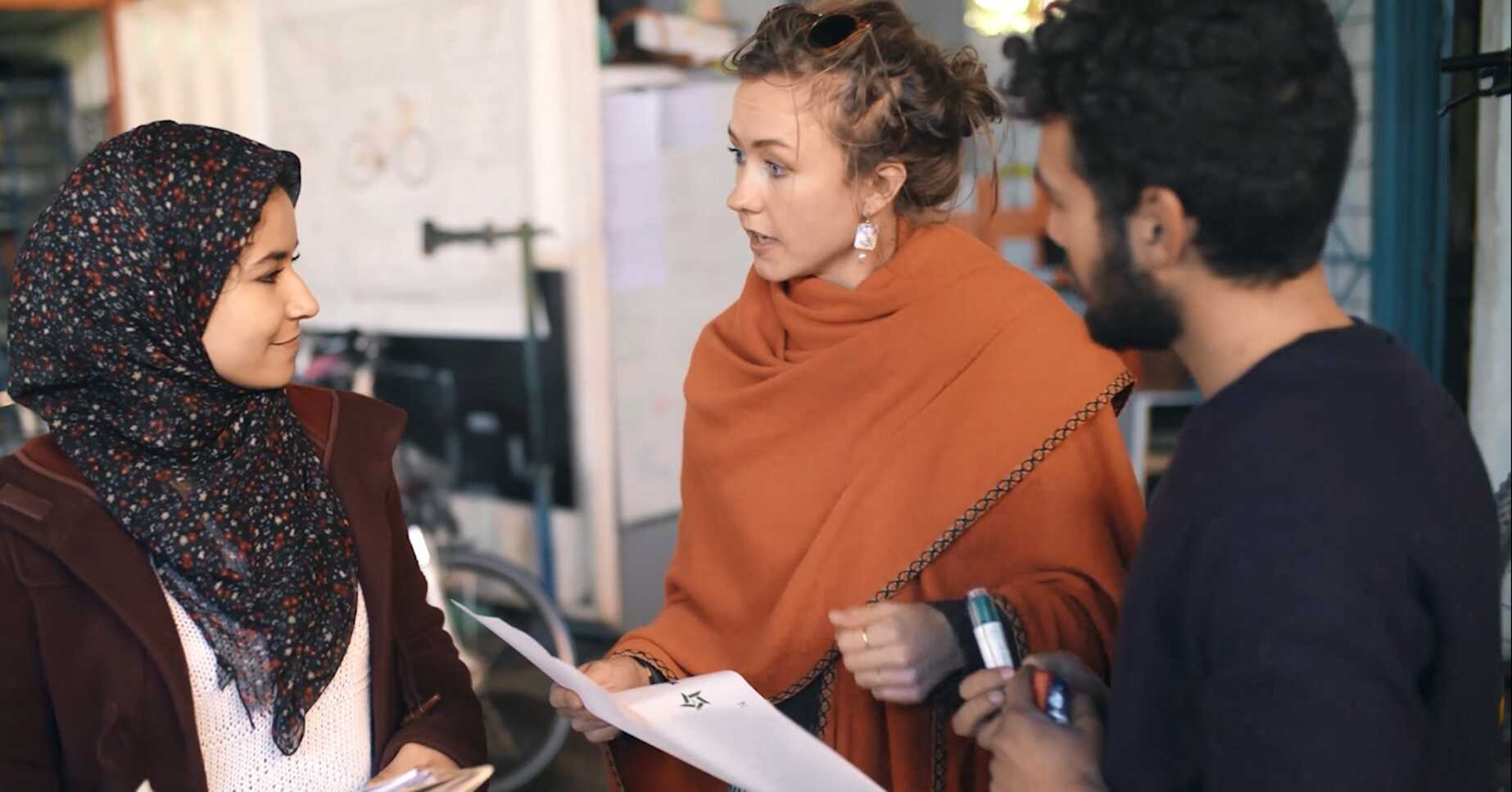 It takes a special kind of person to make something happen.
Which is exactly why Dutch national Cantal Bakker stood out from the crowd, when she shipped her first bikes to Morocco in 2015.
Two years later, she applied for support from the TUI Care Foundation. And the rest, as they say, is history. Reinventing the wheel in a unique way, her vision of offering environmentally friendly sightseeing tours of Marrakech and creating employment opportunities for the city's young people became reality. Now, social enterprise Pikala is celebrating its 5th birthday. 
Pikala is home to a vibrant community hub which creates jobs and opportunities for young people. Before Corona, it focused on training bicycle tour guides and mechanics, with half of all jobs going to women. It also offered road safety workshops for schools and environmental cycle awareness campaigns. Now, its mechanics have built new 'cargo bikes' for its tour guides, who have turned their hand to delivering food boxes to support the local community. A recycling project also brings old bikes from the Netherlands to Marrakech, where they are refurbished for social projects, such as helping students in need of a bike to get to school.
As sustainable tourism and social impact go, the team at Pikala is definitely leading from the front. And the TUI Care Foundation is proud to support them on the ride.
Watch Pikala's inspiring birthday video to find out more and brighten your day!