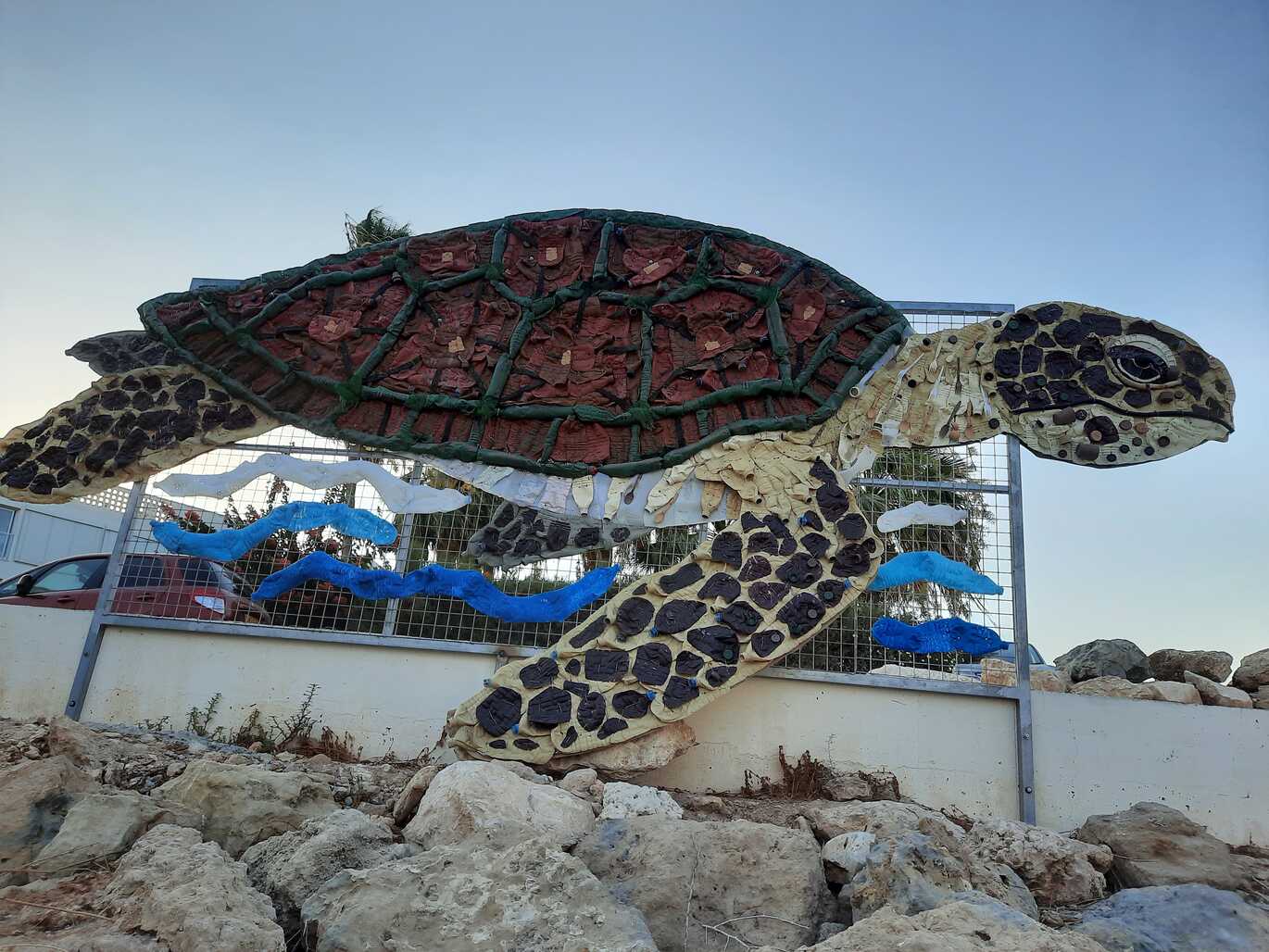 Every day, around eight million pieces of plastic find their way into our oceans. Plastic which contaminates the water, pollutes the environment and harms marine life.
But in a first of its kind, things are changing on the eastern coast of Cyprus. Ayia Triada beach in Paralimni is encouraging its visitors to be part of the solution, not part of the problem. Alongside signage with suggestions on how to avoid single use plastics and be plastic free, the beach is now equipped with a free water refill station for filtered, cold water. A designated smoking area also encourages users to dispose responsibly of cigarette butts, which are the most commonly found items of beach litter worldwide.
To raise awareness, a unique piece of artwork has also been created, made entirely from plastic waste collected from beach and sea clean-ups. It features a turtle called 'CALYPSO', which means 'daughter of the ocean' in Greek Mythology. CALYPSO is a prominent reminder to all beach-goers about the importance of protecting our oceans and marine creatures.
The initiative is part of the Keep Our Sand and Sea Plastic Free commitment created by the TUI Care Foundation, which was set up with local tourism businesses in the Famagusta region and the Travel Foundation to tackle single-use plastics in the coastal areas of Cyprus which are popular with tourists.