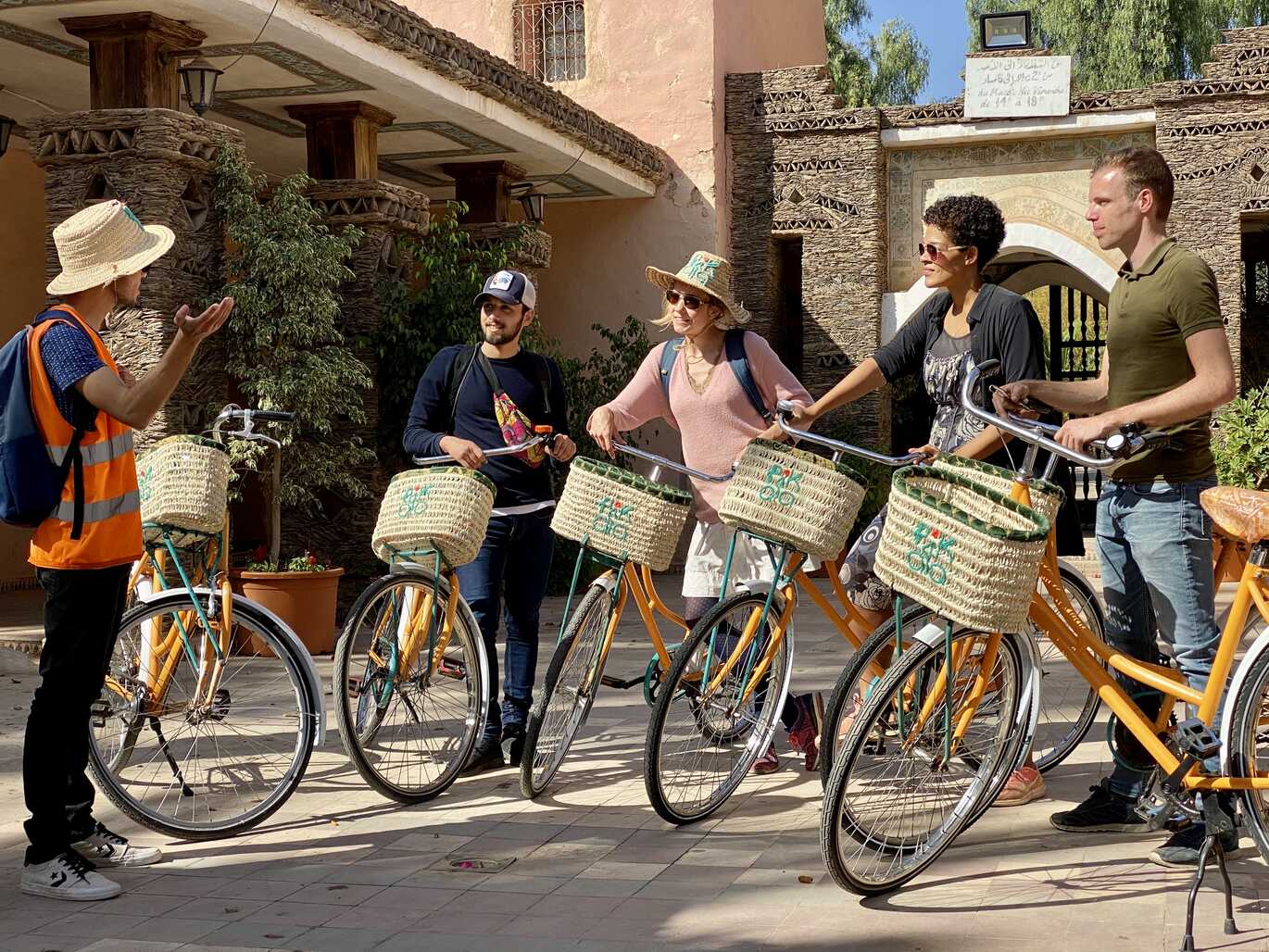 What's convenient, affordable, has health benefits and helps to fight climate change? A bicycle, of course!
We're celebrating World Bicycle Day on 3rd June and the benefits of cycling— the world's most simple, affordable and environmentally sustainable means of transport. Not only does the bicycle contribute to cleaner air and less congestion, it also makes education, health care and other social services more accessible to vulnerable communities. So when it comes to achieving the UN's Sustainable Development Goals, reducing inequalities and mitigating climate change, two wheels rather than four are definitely the way forward.
No-one knows this more than Cantal Bakker, founder of Pikala in Marrakech. Supported by the TUI Care Foundation, Pikala uses pedal power to create unforgettable, environmentally-friendly sightseeing experiences for tourists. Its vibrant community hub creates jobs and opportunities for young people and focuses on training bicycle tour guides and mechanics, with half of all jobs going to women. It also offers road safety workshops for schools and environmental cycle awareness campaigns, and its mechanics built 'cargo bikes' to deliver food boxes to the local community during the pandemic. And a recycling project brings old bikes from the Netherlands to Marrakech, where they are refurbished for social projects, such as helping students who need a bike to get to school. .
So if you're travelling to Marrakech, put cycling through the Souk with Pikala on your list - it's an experience not to be missed.
And in the meantime, why not have a little fun without the fuel and get on your bike to celebrate World Bicycle Day.