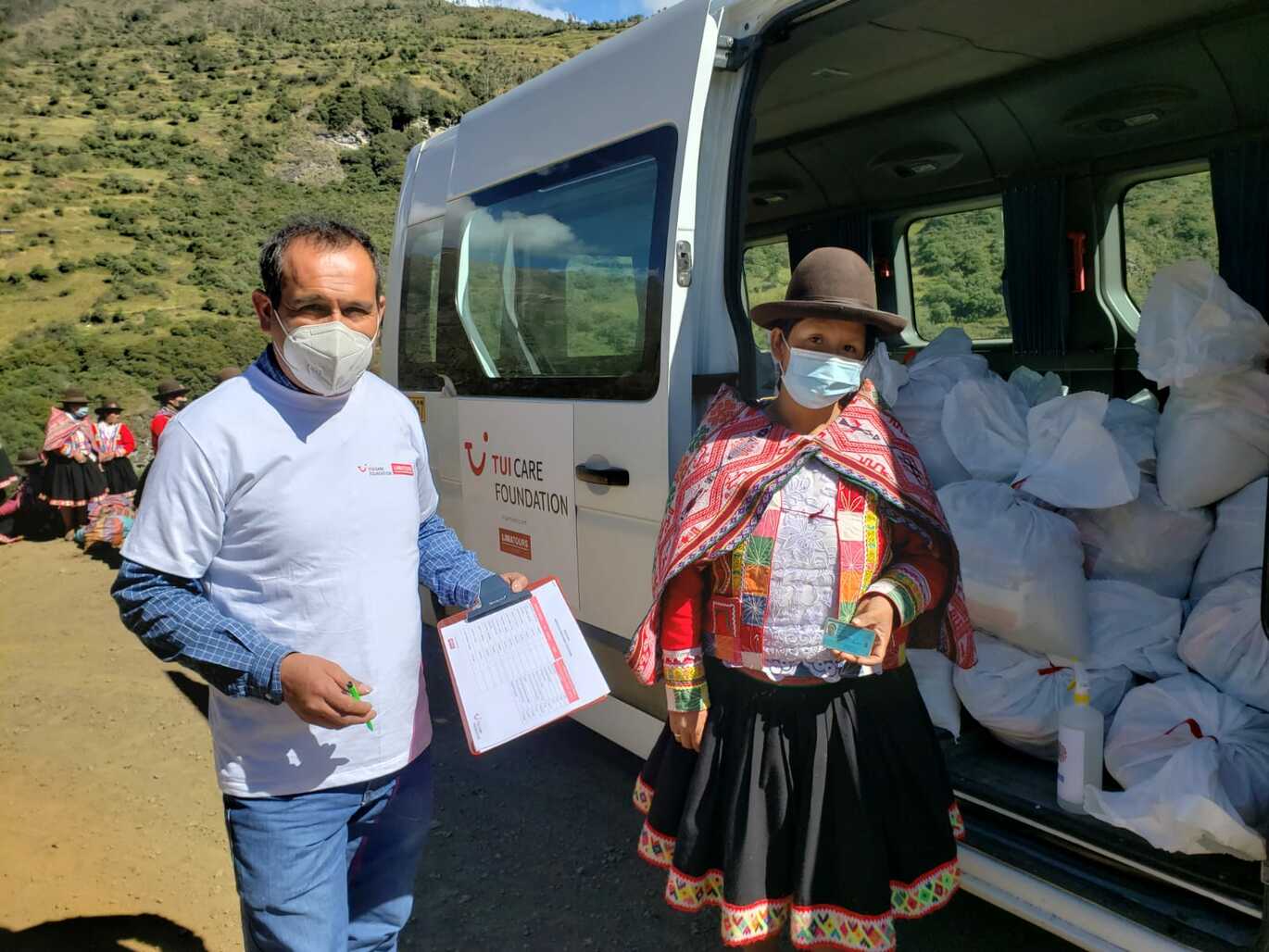 It's an all too familiar story. COVID-19 has had a devastating impact on economic wellbeing and putting food on the table has become a daily challenge, especially for communities who rely on tourism. And things in the Cusco region of Peru are no different.
In the southern Andes, Cusco is the former capital of the Inca empire. As a UNESCO World Heritage site, the city's community thrives on its Inca history and Andean culture and relies heavily on tourists who visit or pass through on the Inca Trail to or from Machu Picchu. In the surrounding rural areas, the indigenous Quechua communities and artisans also make their living from tourism. Now, making a living isn't easy.
So as part of its Corona relief Food Security programme, the TUI Care Foundation has teamed up with Lima Tours Foundation, a Peruvian non-profit organisation which focuses on  education, health and community development and helps to make sure that vulnerable communities have the same opportunities as everyone else.
The team of volunteers drove hundreds of kilometres to deliver 800 food parcels containing staple foods such as rice, sugar, lentils and sardines, along with toiletries and face masks, to over 2000 people and families in 19 rural communities. Special reusable and recyclable bags, also suitable for agricultural repurposing, were used to deliver the food and keep it fresh.
We really hope that the Inca trail will become busier again before too long, and that the rural artisans who've lost their income during the pandemic will be able to safely welcome tourists to their communities to buy handicrafts soon.